So I was lucky enough to win Amy's Finding Everything Lovely give-away last night!

So excited! Maybe I should take this luck to Vegas lol yea right I'm so not the gambler! But BIG, HUGE, Thank yous to
Amy
for having such a great giveaway! Her blog is amazing, go
CHECK IT OUT NOW
!!!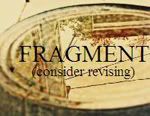 Give-Away Question:
tell me your least favorite movie and why it sucked so bad.
My Answer:
Worst movie? Would have to be "House of Wax" do I really have to say more? lol Acting was terrible and so was the plot, I mean really?!?
I really loved Amy's idea of this, so tell me lovely readers,
What's the worst movie you ever seen and why...