Girls Next Door Replaced

Hugh Hefner has always given unique meaning to the phrase "out with the old, in with the new"...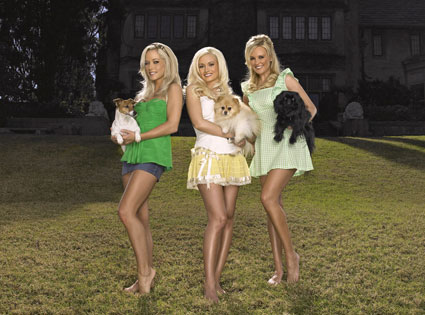 After all, Girls Next Door stars Holly Madison, Kendra Wilkson and Bridget Marquardt are far from getting their AARP membership cards, but that doesn't seem to be stopping the Playboy mogul from trading them in for some fresh delicacy... a couple of newer models: 19-year-old twins Karissa and Kristina Shannon. The twins are having a new Grand-Grand-Sugar-Daddy!

The parting between the girls next door does seem to be a mutual decision. His relationship with Holly it's over due in large part, to a low sperm count. Kendra is dating footballer Hank Baskett, and Bridget wants to spend more time focusing on her TV career.

Still, its hard to imagine the mansion without 'em, and we know it's gonna take us awhile to accept whoever fills their stilettos.